FIBC Bags
CUSTOMIZED STRUCTURE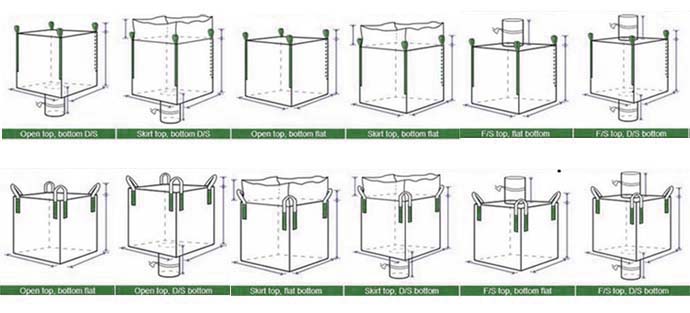 Advantages of Jumbo Bags
- Bags create Eco-friendly working conditions.
- Bags are flexible,collapsible,durable.
- Bags can be manufactured which are anti-bulging and anti-static.
- Packing of Powders,Granules,Flakes or any free flowing material can be done efficiently.
- Spillage and Pilferage losses are minimised.
- Savings in packaging cost.
- Savings in Handling & labour cost.
- Requires less space for storage.
- Faster loading and unloading of materials.
- Light in weight.